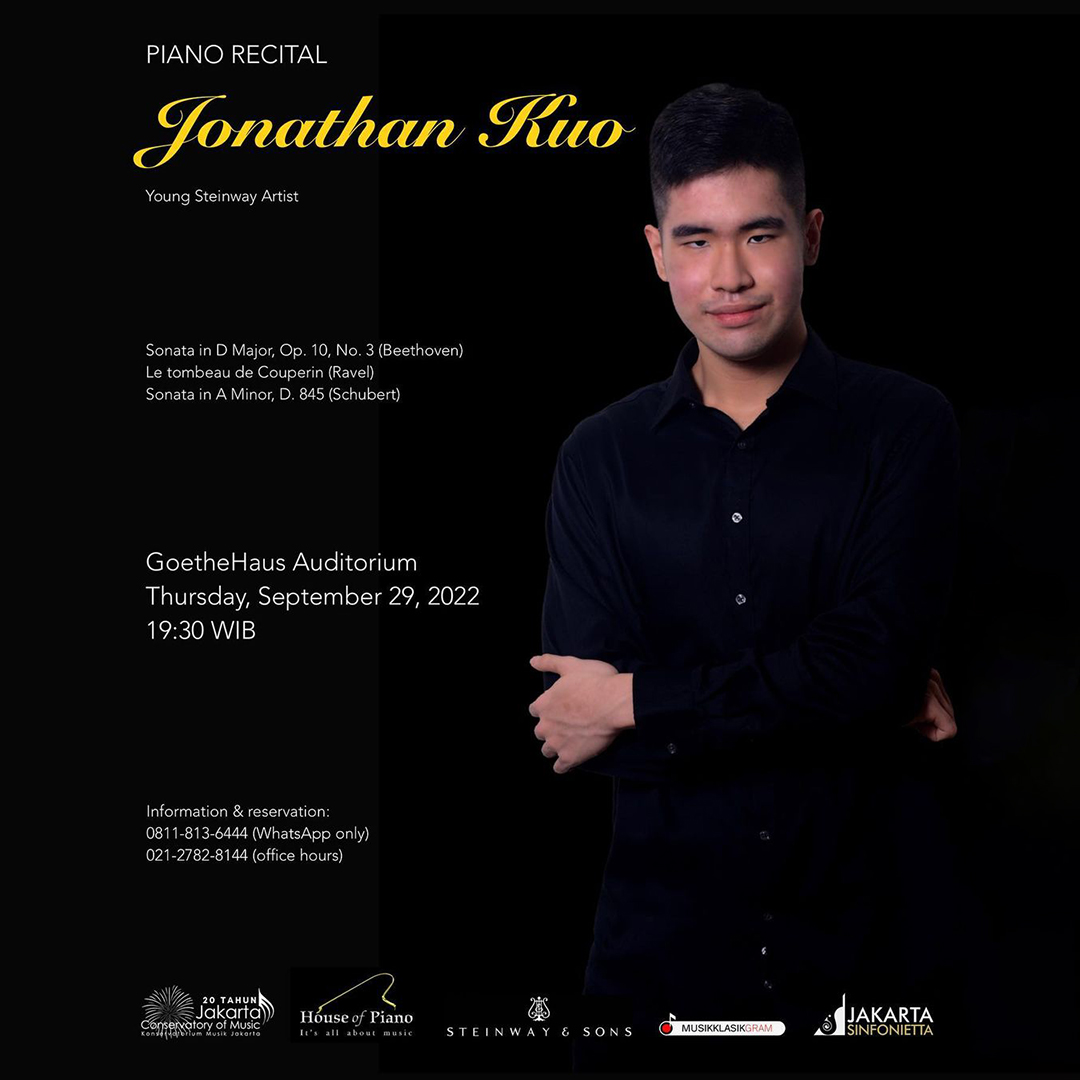 Dear Piano Lovers,
House of Piano and Steinway & Sons proudly support as Official Piano Sponsors in Piano Recital by Young Steinway Artist, Jonathan Kuo.
Young Steinway Artist, Jonathan Kuo, a pianist who has won various piano competitions both national and international will perform :
Sonata in D Major, Op. 10, No. 3 - Beethoven
Le tombeau de Couperin - Ravel
Sonata in A Minor, D. 845 - Schubert
Mark your date on Thursday, September 29, 2022, at 19.30 WIB.
Venue at GoetheHaus, Gondangdia, Menteng, Jakarta.
For more information, please contact House of Piano at 0818-0301-8800
Thank you and see you soon, Piano Lovers!