Steinway ENRICHMENT SESSION
"Music reading and piano master class""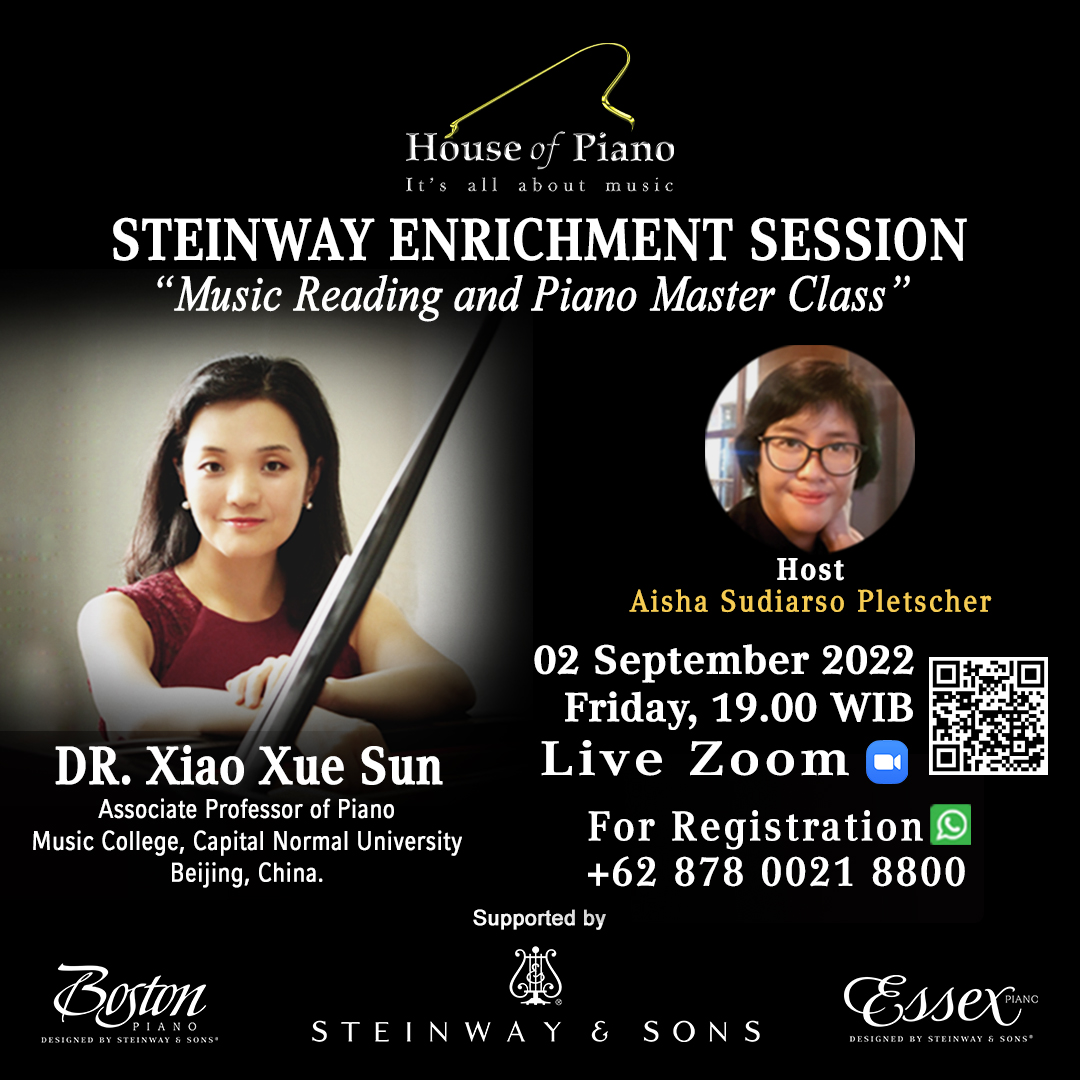 Dear Piano Lovers,
House of Piano and Steinway & Sons proudly present Steinway Enrichment Session "Music Reading and Piano Master Class" with Dr. Xiao Xue Sun, an Associate Professor of Piano Music College, Capital Normal University Beijing, China.
This webinar is dedicated to all level pianists and musicians.
Not only for beginners, but also advance level musicians can gain many benefits from various memorization techniques during the process of learning, practices as well as for performances. In this webinar, Dr. Xiao Xue Sun will discuss specific approach and teaching tools regarding this topic.
Dr. Xiao Xue Sun got her Ph.D. Degree in piano-playing from Michigan State University, and is currently an associate professor in the Piano Department of the School of Music of the Capital Normal University. the American Cultural Exchange Center of the University of Shanghai for Science and Technology (USST) invited Dr. Xiao Xue Sun to present a lecture-concert to the USS faculty and students at the Music Hall.
Don't miss to join this inspirational event on Friday, 2nd September 2022 at 19.00 WIB (GMT +7).
Register to receive the free invitation for this event on 0878 0021 8800 (WA) or fill the registration form below:
Thank you and see you in 2nd September 2022, Piano Lovers!